August 11, 2021
Beginner's Guide
All you need to know to get started with your training at Warwick Aikido.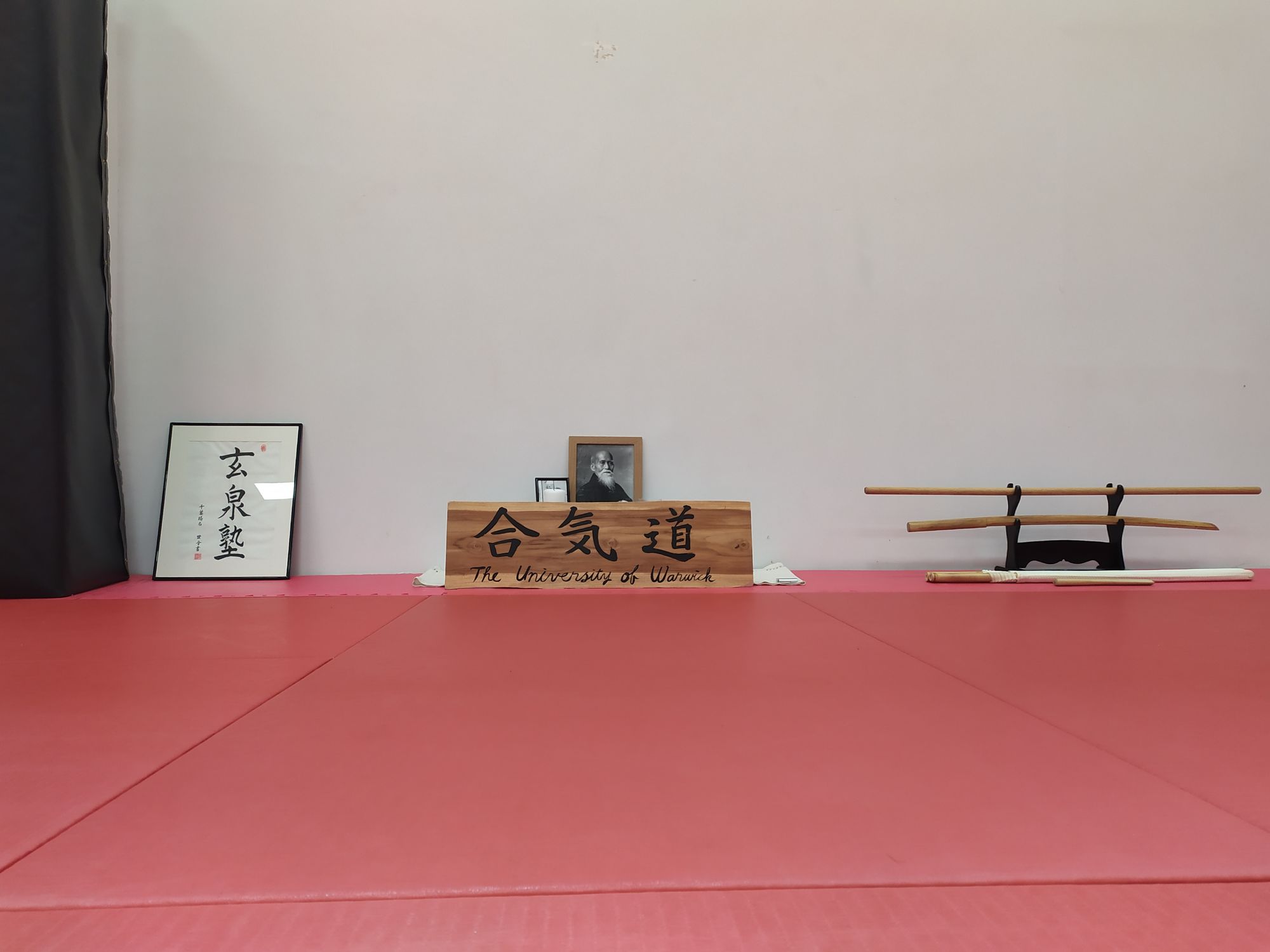 Welcome to Warwick Aikido and to your journey of discovering the body.  
Joining a martial arts club can be a familiar act to some, while completely terrifying to others. Rest assured, whatever your background or previous experience you are welcome here. If you follow your club seniors and train with sincerity, you're already ahead of the curve.
Firstly, we ask that you familiarize yourself with our dojo information. Details such as training times, dojo location, and membership fees can be found there.
If you happen to be reading this within the first two weeks of Term One, all membership fees are waivered and students can attend taster sessions for free to experience Aikido before they commit to it.
---
Once you are ready to attend a session you may wish to prepare the following:
A pair of flip flops- shoes are forbidden from the dojo.
Keiko-Gi. This refers to the training uniform worn when practicing Aikido. For beginners, any suitable exercise clothing is acceptable. Please note that those wishing to commit to Aikido will be required to purchase this uniform via the club when a group order for all new students is made.  
Training weapons: jo (staff) and bokken (wooden sword). As with above, beginners will be provided with this equipment for use in sessions courtesy of the club.
---
Warwick Aikido's members take pride in following the etiquette set out by our teachers and seniors past. Etiquette is key in all martial arts and respect for others and one's self when training are paramount.
As a beginner you may be cautious or nervous regarding etiquette and following the rules of the dojo. Do not worry. Everybody makes mistakes and we all inevitably do. Simply follow the actions of senior members of the dojo and you will naturally learn.
For those who are particularly interested in the etiquette we keep inside the dojo, please see here.